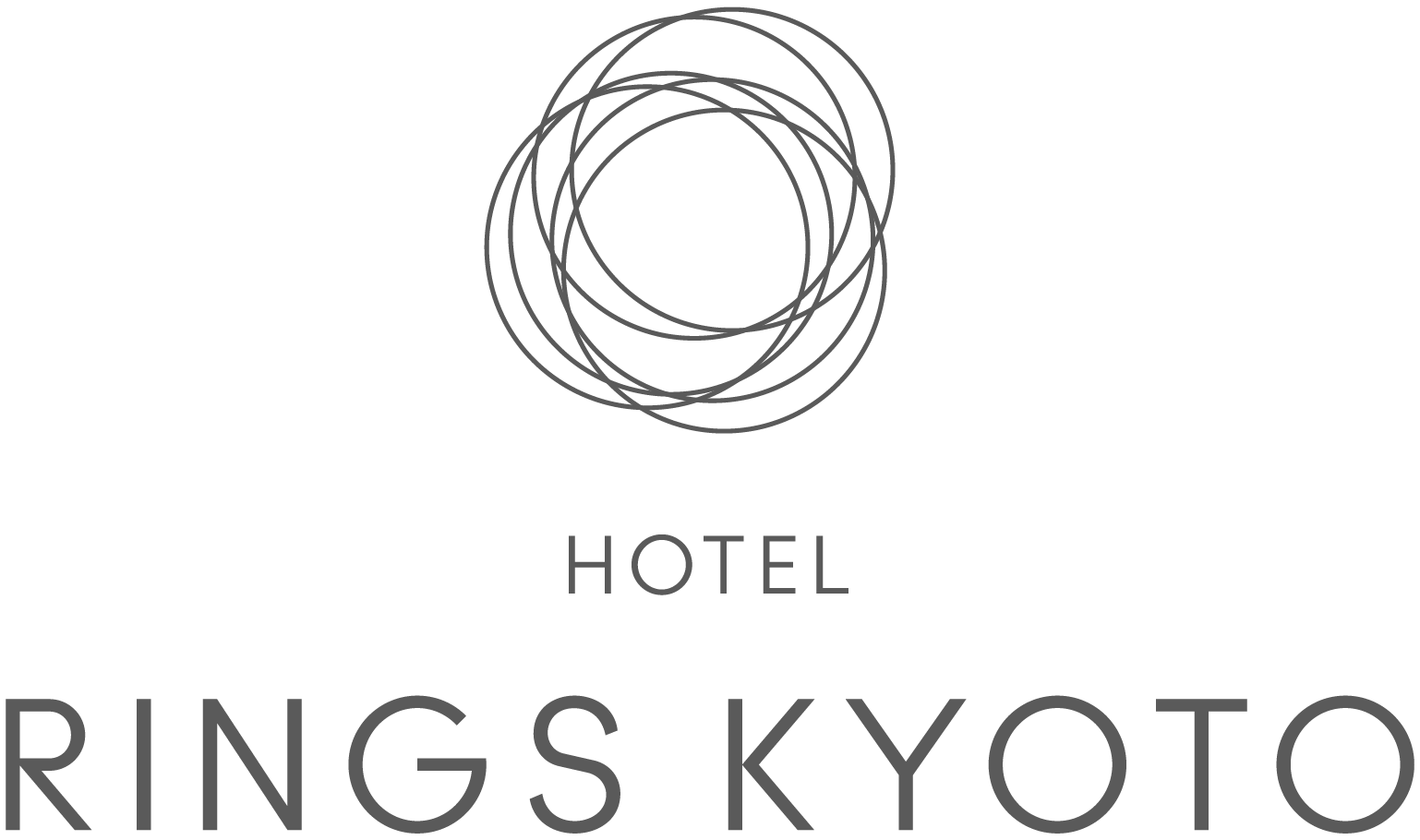 393, Kabutoyacho, Sakaimachi-dori Rokkaku Sagaru,
Nakagyo-ku, Kyoto, 604-8114(Google Maps)
Tel:+81-75-746-2920
Hotel Information
| | |
| --- | --- |
| Address | 393, Kabutoyacho, Sakaimachi-dori Rokkaku Sagaru, Nakagyo-ku, Kyoto, 604-8114(Google Maps) |
| Tel | +81-75-746-2920 |
| Parking | none |
By Train
8 minutes walk from Exit 1 of Kyoto Municipal Subway Karasuma Line "Shijo Station"
7 minutes walk from Exit 5 of "Karasuma Oike Station"
9 minutes walk from Exit 5 of Hankyu Railway Kyoto Line "Kyoto Kawaramachi Station"
7 minutes walk from Exit 20 of Hankyu Railway Kyoto Line "Karasuma Station"
* You can reach the hotel in 4 minutes on foot by taking Exit 14 of the Shijo-dori underground connecting passage leading to Kyoto Kawaramachi Station and Karasuma Station.
By Taxi
About 9 minutes from the Karasuma exit of Kyoto station, around 1,100 yen.
* It may vary depending on external factors such as traffic and weather.
From Tokyo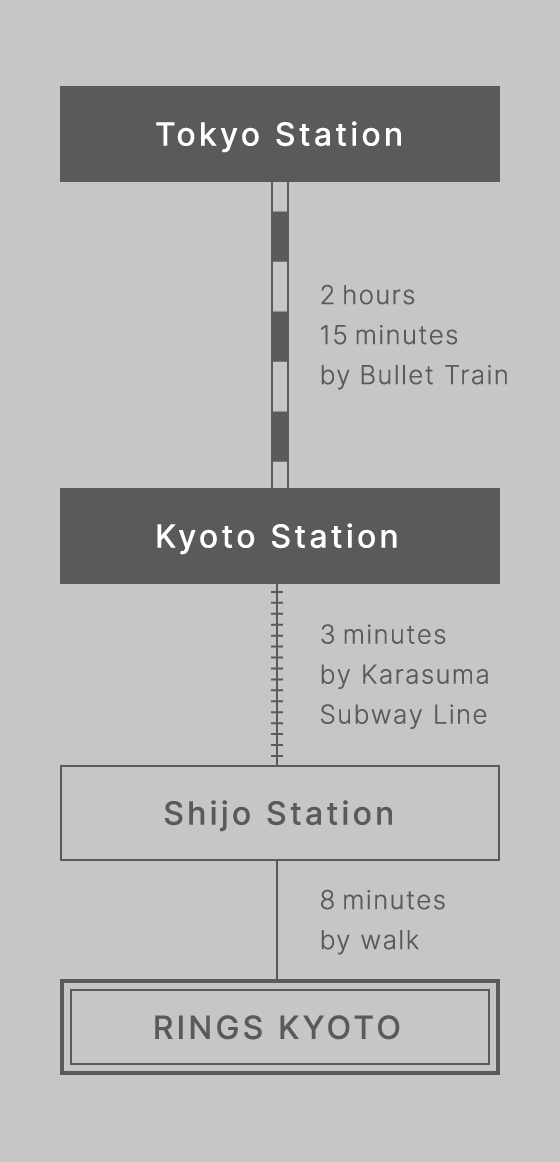 From Kansai International Airport (KIX)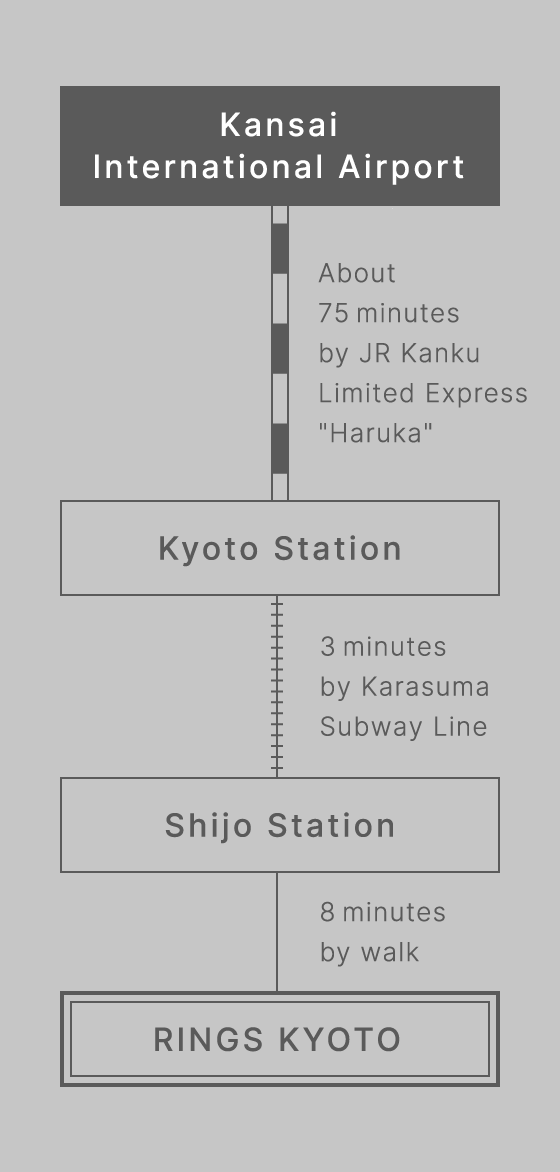 List of nearby tourist attractions
Yasaka Shrine

Yasaka Shrine, located at the end of Shijo-dori, the main street of Kyoto, is the total head shrine of approximately 2300 shrines whose worshiped deity is Susanoo-no-mikoto, who is believed to have helped establish Japan.
The Gion Matsuri is the festival of the Yasaka Shrine and one of the most famous in Japan. It takes place over the entire month of July and is filled with traditional events, such as parade floats and processions. In the grounds of the main shrine there are nearly 20 other shrines designated as important cultural property. Among them, the "Bigozensha", with a fountain whose water is believed to beautify one's skin, so many women who are interested in improving their looks make pilgrimages to this shrine.

About 20 minutes on foot from the hotel via Nishiki Market and Gion.

Nishiki Market

Nishiki Market is a narrow, five block long shopping street lined by more than one hundred shops and restaurants. Known as "Kyoto's Kitchen", this lively retail market specializes in all things food related, like fresh seafood, produce, knives and cookware, and is a great place to find seasonal foods and Kyoto specialties, such as Japanese sweets, pickles, dried seafood and sushi. Named after the Japanese painter Ito Jakuchu, who was born here, banners and tapestries using the images of Jakuchu are displayed around the market, and the shutters of the shops are also painted with pictures of Jakuchu.

About 1 minute on foot from the hotel.

Kyoto Imperial Palace

The Kyoto Imperial Palace, or Kyoto Gosho, was the residence of Japan's Imperial Family before the capital moved to Tokyo in the 19th century. The Imperial complex consists of ceremonial halls, residences, and beautiful gardens, allowing visitors to take a peek back in time. It stands within the sprawling Kyoto Gyoen National Garden that is popular for leisurely strolls, jogging, picnics, and flower viewing (especially during cherry blossom season).

About 15 minutes on foot from the hotel, or 5 minutes by car.
By subway: from the nearest subway "Karasuma Oike Station" take the Karasuma Line and get off at "Marutamachi Station".

Moto-Rikyu Nijo Castle

This castle was built by Ieyasu Tokugawa in 1603 to protect the Kyoto Imperial Palace.
A national tresure and Unesco World Heritage Site, the castle has many places worth seeing, for example, the Ninomaru palace with his wall paintings by Kano school artists and the Ninomaru Garden, a beautiful scenic garden designed by Enshu Kobori in a traditional style of Japanese residential architecture. Many flowering trees can be enjoyed throughout the year, like ume, sakura, satsuki and autumn foliage.

20 minutes walk from the hotel to Higashi Otemon-mae Square, or 5 minutes by car.
By subway: from the nearest subway "Karasuma Oike Station", take the Tozai Line and get off at "Nijojo-mae Station".